Newsroom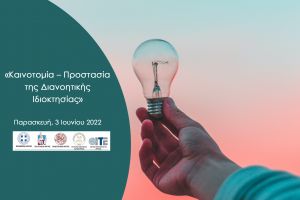 03.06.2022 | 11:00
Education/Training, Startup, Workshop/Seminar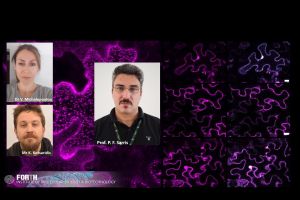 01.06.2022
Agriculture, Biosciences, Cells, effectors, host susceptibility, Nature, pathogen, Proteins, virulence
In nature, there is a constant evolutionary battle between microbes and their hosts, during which, many bacteria secrete specific proteins into the host's cells, aiming to alter its physiology, while increasing pestiferous activity.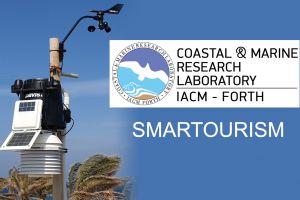 18.05.2022 | 17:30
Climate, Environment, Workshop/Seminar
Open Conference for the presentation of the results of the research project SMARTOURISM is organized on Wednesday, May 18, 2022 at 17:30, at the Amirandes Hotel in Gouves, by the Coastal and Marine Research Laboratory of the Institute of Computational Mathematics of FORTH.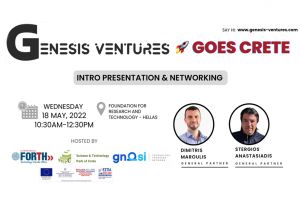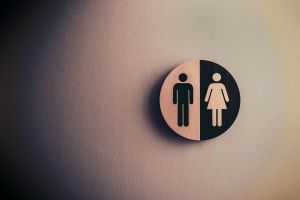 13.04.2022
Collaboration, Society
Οn the initiative of Dr. Maria Klapa, Chair of the FORTH Gender Equality Committee (GEC), the first online meeting of the GECs of thirteen (13) Greek Research Centers and Independent Research Institutes took place on April 6, 2022.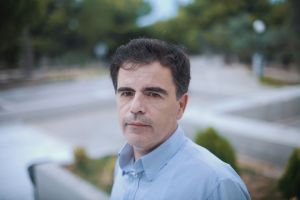 05.04.2022
Award, Ranking
Professor Spyros Pandis, Collaborating Faculty Member of the Institute of Chemical Engineering Sciences (FORTH / ICE-HT), Coordinating Member of the Center for the Study of Air Quality and Climate Change (C-STACC) and Professor at the Department of Chemical Engineering of the University of Patras, was among the "Highly Cited Researchers (h> 100)" by Webometrics with h-index 101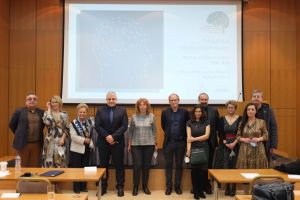 05.04.2022
Alzheimer's disease, Biosciences, Brain, Conference, Disease, DNA, Genetics, Health, Memory, Neurobiology, Parkinson's Disease
The State, the research and academic community, the patients' associations and the citizens joined forces against neurodegenerative diseases, at the National Precision Medicine Network for Neurodegenerative Diseases (EDIAN) event.
31.03.2022 | 12:00 - 16:00
Alzheimer's disease, Brain, Disease, Nanoscience/Nanotechnology
The actions taken for citizen services will be presented to the general public, for the very first time, by the National Precision Medicine Network for Neurodegenerative Diseases (EDIAN).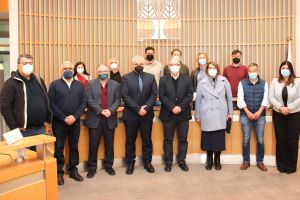 31.03.2022
Collaboration, Education/Training
A Cooperation Agreement between the University of Cyprus and FORTH was signed on Tuesday, March 29, 2022, by Prof. Ioannis Giapintzakis, Vice Rector for International Relations, Finance and Administration of the University of Cyprus, and the President of FORTH, Professor Nektarios Tavernarakis.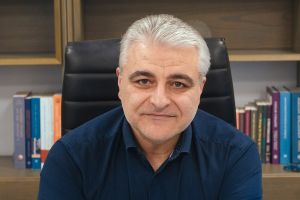 30.03.2022
Management/Administration
As announced today in Brussels, Nektarios Tavernarakis, Chairman of the Board of Directors at the Foundation for Research and Technology – Hellas (FORTH), and Professor at the Medical School of the University of Crete, was unanimously elected Chair of the European Institute of Innovation & Technology (EIT).
Total:
665
| Displaying 31 - 40
Page:
1
2
3
4
5
6
7
8
9
|
< Prev
Next >