Newsroom
19.10.2022
Biosciences, e-Health, Health
The Foundation for Research and Technology-Hellas and the Unit of Medical Technology and Intelligent Information Systems, coordinated by Professor Dimitrios Fotiadis, participates in the project EDITH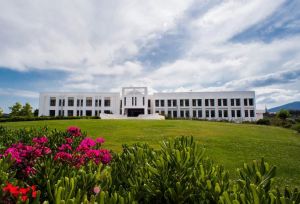 11.10.2022
Aging, e-Health, Health
The Center for eHealth Applications and Services (CeHA) of the Institute of Computer Science of FORTH has been selected by four procurers, representing healthcare providers from Italy, Germany and Spain, to develop BONVITA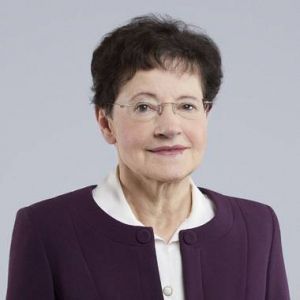 06.10.2022 | 14:00 - 15:30
Astrophysics, Lecture
The 4th annual "Nicholas Kylafis" Distinguished Lecture, entitled "When black holes affect galaxies", will be given by Professor Françoise Combes, Chair of Galaxies and Cosmology at the Collège de France and distinguished astrophysicist at Paris Observatory, on Thursday 6 October 2022 at 14.00 at the Central Amphitheatre of FORTH, with simultaneous webcast.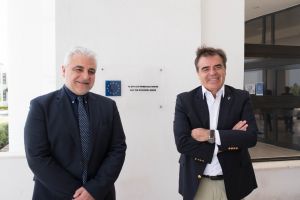 04.10.2022
Visits
The Vice President of the European Commission, Mr. Margaritis Schinas, visited FORTH on Friday, September 30, 2022.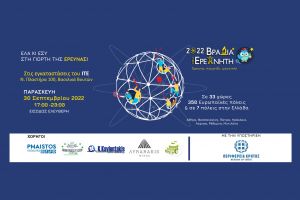 30.09.2022 | 17:00 - 23:00
Exhibition, Visits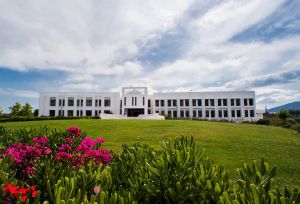 07.09.2022
Biology & Biotechnology, DNA, Genetics
The GIHG was created by the vision of internationally recognized researchers and it aspires to enrich the scientific environment of Greece and to become a world leader in research on genetic diversity and its connection with various monogenic and multifactorial diseases.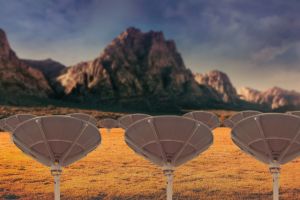 29.08.2022
Astrophysics
A European consortium of scientists, led by the FORTH Institute of Astrophysics, has succeeded in securing €3 million in European funding, to design a new state-of-the-art radio telescope and to develop cutting-edge technologies for the analysis of astronomical data.
23.08.2022
Collaboration
The aim of the MoU is to create and run a new Business Incubator of the Science & Technology Park of Crete (STEPC) in the city of Chania, with the objective of supporting start-up entrepreneurship, exploiting research and innovation actions and promoting collaboration and networking.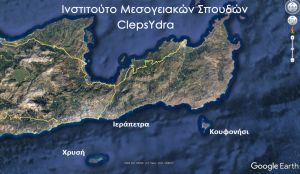 22.08.2022
Cultural Heritage
The new research program "ClepsYdra" will be coordinated by the Lab of Geophysical Satellite Remote Sensing and Archaeoenvironment of the Inst. for Mediterranean Studies. The core of the project lies on the establishment of new methods and protocols for the documentation and valorization of Cultural Heritage in shallow water contexts.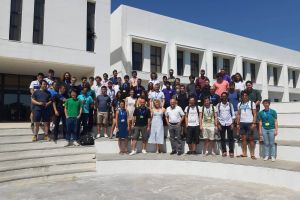 04.08.2022
Education/Training, Workshop/Seminar
The Institute of Applied and Computational Mathematics of the Foundation for Research and Technology Hellas (IACM-FORTH), in collaboration with the Mathematical Sciences Research Institute (MSRI) and with the support of the Stavros Niarchos Foundation (SNF) organized a Summer Graduate School on Geometric Flows.
Total:
665
| Displaying 11 - 20
Page:
1
2
3
4
5
6
7
8
9
|
< Prev
Next >